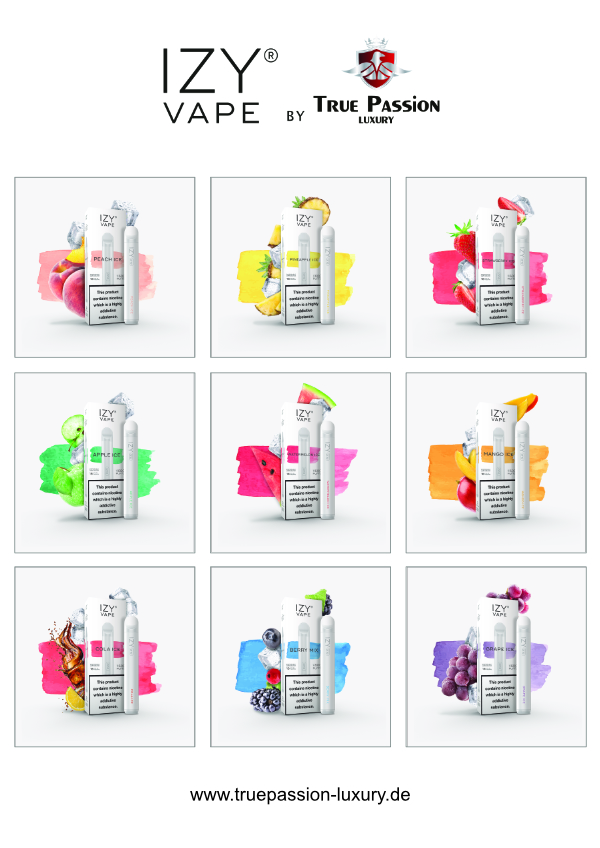 E-cigarettes IZY Vape BY TRUE PASSION Luxury are unique.

 

Our products are available with a very beautiful design and excellent quality. 

The alternative for adult smokers with up to 600 puffs 

A "vape," or electronic cigarette, is a device that heats up a liquid to create a vapor you inhale 

We are the exclusive partner for germany if you have more questions or need information, don´t hesitate to contact us.